No one likes doing chores. This is especially true when your equipment
isn't working right.
Don't put off annual upkeep or needed repairs, it will only end up costing you more…
Mowerman will keep your equipment up & running right for as long
as you own it.
Service you can count on for all your equipment year round.
Guaranteed.
We Care About Your Equipment
Martin Services and Mowerman Marty are caring for you and your equipment by adding a 20 foot carport so you no longer have to drop off or pick up your equipment in the weather. Just one of the many ways Martin Services is looking out for you.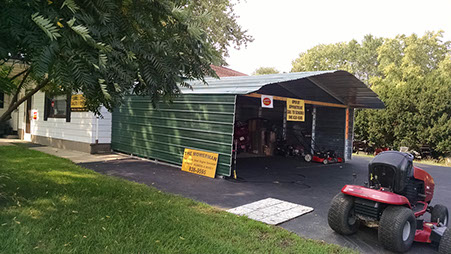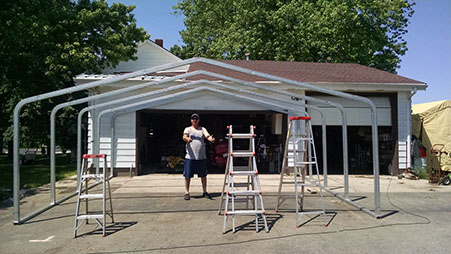 REZONED COMMERCIAL PROPERTY AS OF 9-12-13
...Like Marty's always sayin'
"The grass doesn't stop growing just because you can't be mowing"
So he offers the convenience of a free loner mower while yours is getting repaired.
Now that's what I call customer service!
"Why buy new when quality used will do?
All with a WARRANTY TOO!"
Marty has a full line of freshly Refurbished name brand equipment to suit your NEEDS, TASTE and BUDGET!
Drop Off Instructions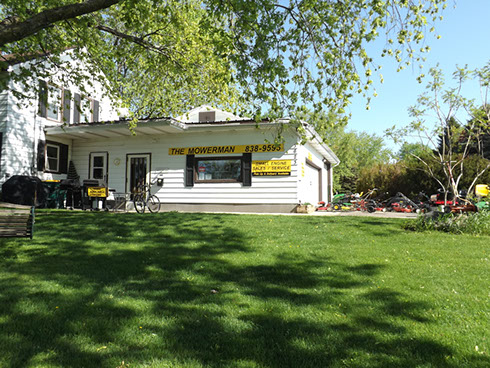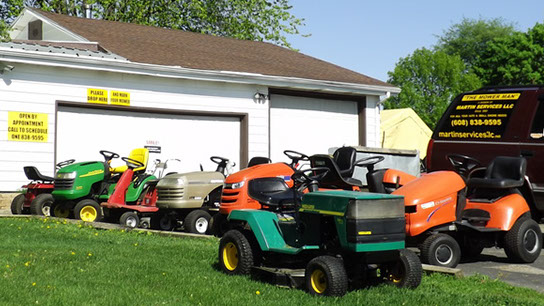 Why Mowerman Marty?
Here's just a few reasons...
• Highly Recommended & Locally endorsed, The Facebook page of The Mothers & Fathers of McFarland
• Warranty on ALL EQUIPMENT SOLD! Something NOBODY ELSE DOES!
• Consistently changing inventory will assure we will have what you need at a price you can afford
• A Member of the McFarland Chamber of Commerce
• Conveniently located on Madison's far east side in McFarland